Blackbird Publishing is a busy, creative partnership between experienced children's writer and designer Jane Yorke and talented children's illustrator Stephanie Strickland. We take pride in offering a friendly and bespoke service to our clients in the museum and heritage sector. We work with learning teams to write, design and illustrate imaginative family activity trails, discovery maps, interpretive signage and children's colouring papercrafts in exciting formats. Contact us to discuss your project ideas – be they big or small – and for a guide to pricing.
We hope to work with you soon!
Steph & Jane
Members of the Association of Illustrators and the Group for Education in Museums
Prior to starting Blackbird Publishing, I enjoyed a long and successful editorial career working for Dorling Kindersley Children's Books – a leading publisher of children's information books. For more than 20 years, I wrote and edited hundreds of highly illustrated titles on every conceivable subject for children of all ages: from large family reference encyclopedias and children's information series, through to preschool books, interactive novelties and educational games.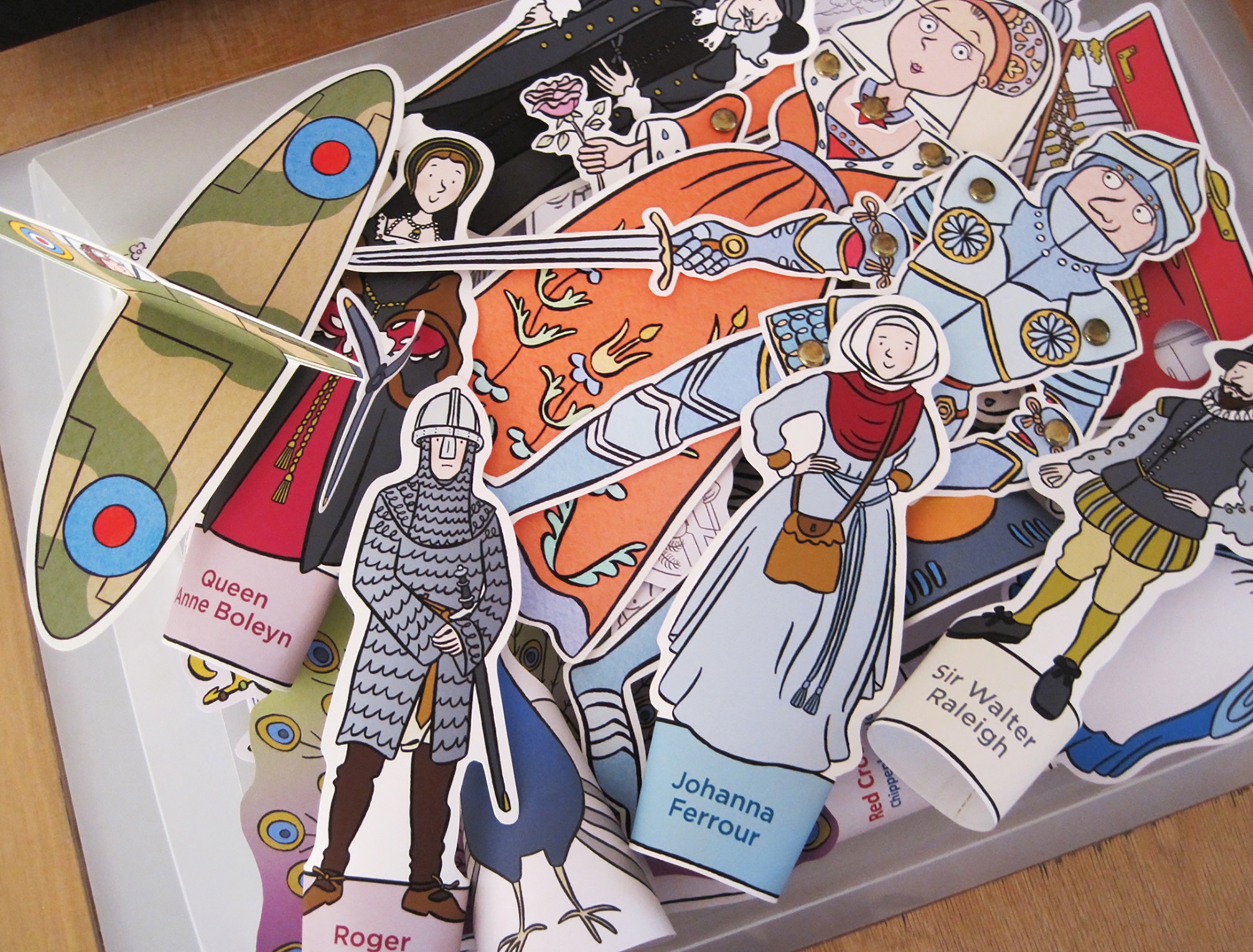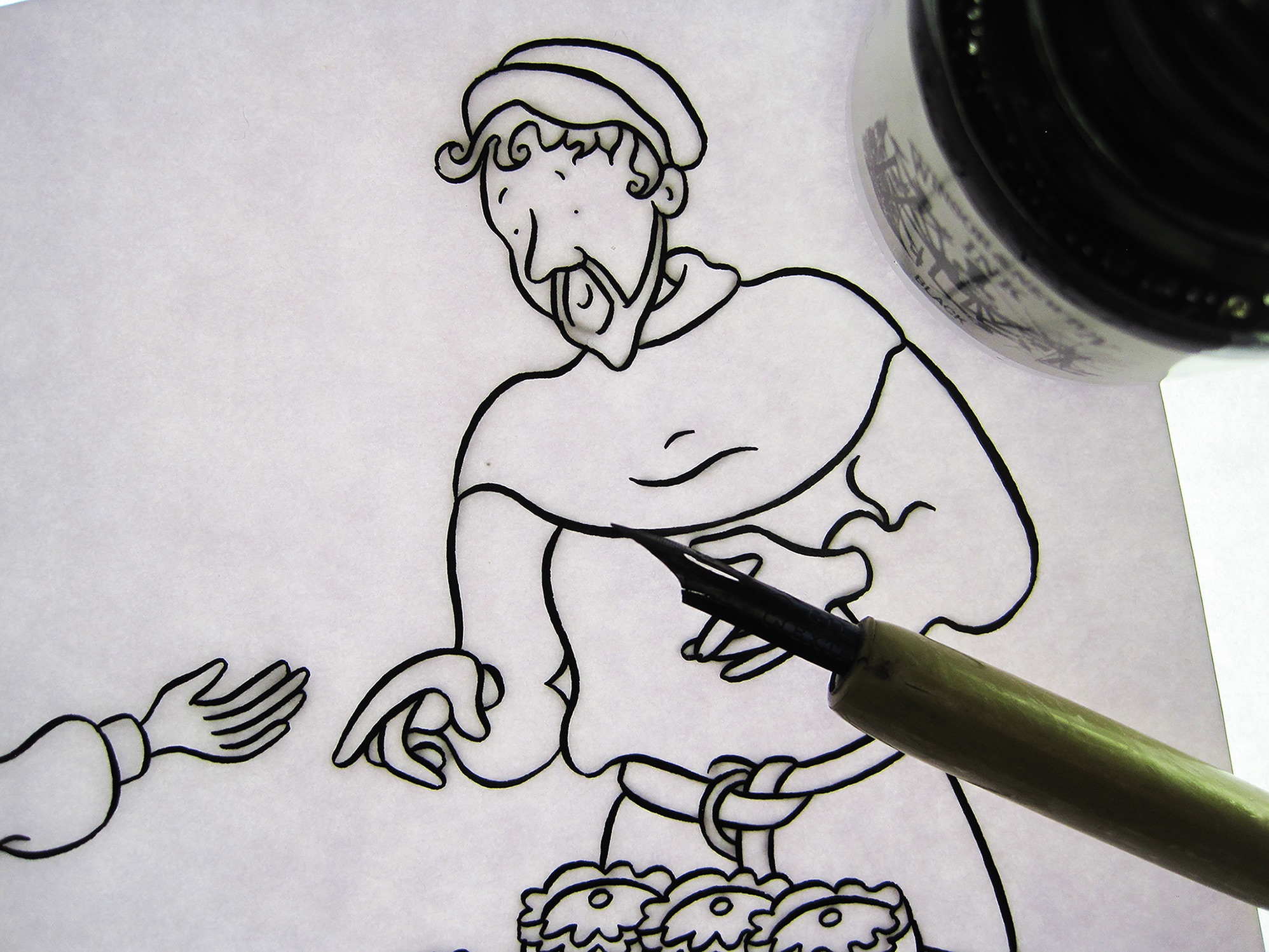 About Stephanie Strickland
Trained in Graphic Design and Illustration at Epsom School of Art and Design, I spent the early part of my working life in advertising and design studios in the West End of London. In my career as a freelance illustrator, I have worked for over 20 years in every field of illustration, including advertising, packaging, editorial, character creation, paper products and greetings cards. I specialise in illustrating story and information books, educational and study skills materials for both adults and children.
"Beautiful illustrations, flawless editing and a wealth of wonderful craft ideas for young and old alike.
We are always delighted to work with Jane and Stephanie."
The Learning & Engagement Team Historic Royal Palaces
Blackbird Publishing enjoys working with clients both locally and nationally on a variety of exciting projects.
• Abbey Church of Dunfermline
• Andrew Carnegie Birthplace Museum
• Barnsley Museums: Eldon Street Heritage Action Zone
• Basing House: Hampshire Cultural Trust
• Battle Abbey & Battlefield: English Heritage
• British Motor Museum
• Castle Acre Castle: English Heritage
• Castle Acre Priory: English Heritage
• Castleford Museum
• Chippenham Museum & Heritage Centre
• Crossness Engines Trust
• Cutty Sark: Royal Museums Greenwich
• Dewsbury Townscape Heritage Initiative
• Dunfermline Abbey Nave & Palace: Historic Environment Scotland
• Dunfermline Carnegie Library & Galleries
• English Heritage Education
• Hampton Court Palace: Historic Royal Palaces
• High Life Highland
• Historic England
• Huddersfield High Street Heritage Action Zone
• Kensington Palace: Historic Royal Palaces
• Kew Palace: Historic Royal Palaces
• Kingston Museum
• Longwood House, St Helena Island
• Melrose Abbey: Historic Environment Scotland
• National Farmers Union
• National Mining Museum Scotland
• Palace of Holyroodhouse: Royal Collection Trust
• Pendennis Castle: English Heritage
• Petersfield Museum
• Pitzhanger Manor & Gallery
• Pontefract Castle
• Pontefract Museum
• Pontefract Townscape Heritage Initiative
• Royal Cornwall Museum
• Rural Life Living Museum
• St Albans Museum & Gallery
• St Paul's Cathedral
• Salford Museum & Art Gallery
• Sandal Castle
• Scottish Maritime Museum: Irvine & Dumbarton
• Selby Abbey
• Southwell Minster
• Stirling Castle: Historic Environment Scotland
• Temple Newsam House
• The Audience Agency
• The Fusilier Museum London
• The Royal Mint Experience
• The Royal Mint Museum
• The Royal Welch Fusiliers Museum
• Torfaen Museum
• Tower of London: Historic Royal Palaces
• Ullapool Museum
• Verulamium Museum: St Albans Museums
• Wakefield Museum
• Winterbourne House & Garden
• York Castle Museum